From the Blog
Sep 20, 2023
Sep 11, 2023
Sep 05, 2023
Aug 15, 2023
Aug 03, 2023
Posted: Nov 16, 2022
College of the Florida Keys, Key West, FL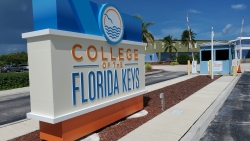 The College of the Florida Keys (CFK) in Key West, Florida is rapidly becoming the epicenter of choice and enhancement for high school education, post-secondary education and education for international students. The opening of the tuition-free charter high school CFK Academy in Fall 2023 will complement the existing Dual-Enrollment high school program, plus multiple Associate Degree 2-year programs are expanding to 4-year under graduate degrees. Well Done CFK!
__________________________________________________________________________________________
The College of the Florida Keys (CFK) has its main campus in Key West, FL with a Middle Keys Center in Marathon, FL and an Upper Keys Center in Key Largo, FL. In July 2022, accreditation for the College of the Florida Keys to award associate and baccalaureate degrees for another ten years was reaffirmed by the Southern Association of Colleges and Schools Commission on Colleges (SACSCOC). CFK also has received programmatic accreditation for its nursing programs through the Accreditation Commission for Education in Nursing (ACEN).
CFK well recognizes the costs associated with college can be daunting and a challenge even for the most financially savvy student and family. The Financial Aid Department is an expert at determining opportunities and obligations associated with Federal, State or Institutional financial aid. Additionally, navigating the world of scholarships, both those external to CFK as well as scholarships received through CFK, is provided with encouragement and understanding.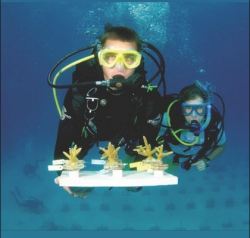 The enhanced education options being provided to high school students are showing significant growth and opportunity. CFK offers Dual Enrollment to eligible and authorized Monroe County high school students. Dual enrollment allows students the opportunity to take college level classes, using CFK accredited curriculum, taught by CFK professors at any of the three CFK locations. Depending on the subject, classes can be attended in person or virtually. As long as the student passes the class with a grade of "C" or higher, the student receives both college credit and credit toward high school graduation. Students are exempt from the payment of registration, tuition, and laboratory fees.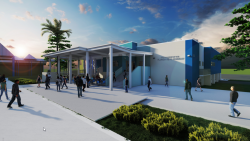 Even bigger news is the scheduled opening of the CFK Academy in August 2023. The 7,000 square feet CFK Academy will be a tuition-free public charter high school that will focus on science, technology, engineering, and math (STEM) as well as courses in marine science, marine engineering, hospitality, engineering technology, entrepreneurship, culinary, construction, and welding.
CFK Academy students will be able to take Dual Enrollment classes alongside their high school classes. Motivated students will be able to graduate with their high school diploma as well as an associate degree, certificate, and/or industry certification. The 2023 – 24 school year will consist of Grades 9 – 11 with Grade 12 added for the 2024 – 25 school year.
Selection for students to attend the CFK Academy will be entirely on blind draw lottery. All applicants will be placed into the lottery. It is anticipated that there will be 85 students for Grades 9 - 11 to begin the 2023 – 24 school year, growing to 220 students for Grades 9 - 12.

The economic benefits to parents whose child/children participate in Dual Enrollment or attend the CFK Academy are significant. College level Dual Enrollment classes at CFK are free. CFK Academy is free. Parents who have created a formalized savings and investment plan for their child's post-secondary education, such as an Education Savings Account or 529 Plan, and whose child has accumulated college credits for free during high school, should be able to direct that savings plan to pay, for example, three years of under graduate college education plus some post-graduate school.
2-Year to 4-Year Programs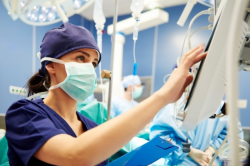 The College of the Florida has moved aggressively to expand 2-year Associate Degree programs into 4-year Bachelor Degree programs. Among those making this expansion are:
Associate in Science in Nursing ---

Bachelor of Science in Nursing

Associate in Science in Business Administration --- Bachelor of Applied Science in Supervision & Management
Associate in Science in Hospitality & Ecotourism --- Bachelor of Applied Science in Supervision & Management (Hospitality Track)
Associate in Science in Marine Environmental Technology ---

Bachelor of Science in Marine Resource Management
Future degree, upon approval through the Florida Department. of Education and the SACSCOC:
Bachelor of Science in Exceptional Student Education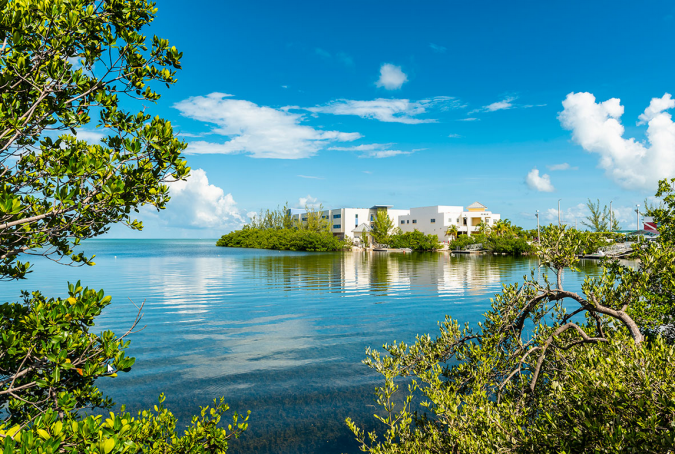 The College of the Florida Keys is not only a fine education college that offers tremendous opportunity for advancement, scholarships, options for veterans and their families, international students, apprenticeships, etc., but CFK is also addressing the chronic housing problem of Key West and the Lower Keys by building on-campus housing. The first residence hall, the 100-bed, fully furnished Lagoon Landing, was so popular that a second hall of 200 beds is approved and nearly fully funded.
The CFK is an integral part of small town Key West with many students and student-adults who also work in the community. Many non-US born residents and workers in Key West attend CFK to both begin and further their education. CFK may be in a small town but its deeds are large and growing larger.
For more information about the opportunities available at CFK, ermail Marissa Owens, CFK Director of Recruitment, at recruiter@cfk.edu or call her at 305-809-3207.
If you have any comments or questions, please contact me here.
Good luck!