From the Blog
Nov 16, 2022
Nov 02, 2022
Oct 09, 2022
Oct 03, 2022
Sep 13, 2022
Posted: Sep 04, 2020
Nursing Programs at The College of the Florida Keys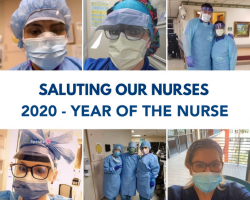 The College of the Florida Keys (CFK), located in Key West, Florida, provides high quality educational opportunities in Nursing and Health Sciences. In the Fall 2019 semester, CFK launched a 2-year, Registered Nurse to Bachelor of Science in Nursing (RN - BSN) program. This 2-year advanced Nursing program compliments and continues the already existing 2-year Associate Degree program where graduates can first achieve the Registered Nursing (RN) Designation. Imagine, being a Nurse. Guiding and nourishing young and old through all of the steps of life. Standing tall on the front line of caring with a skillset admired throughout the world. Let's take a look at these two fabulous programs .
Bachelor of Science in Nursing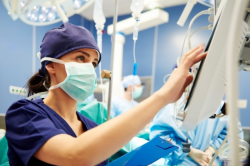 CFK's Bachelor of Science in Nursing (RN-BSN) program follows a "2 + 2" model, in which a student first earns an Associate in Science in Nursing degree (or equivalent) as well as a Registered Nurse (RN) license before entering two years of the upper level BSN coursework. RN-BSN students complete 27 credits of general education courses and 33 credits of nursing courses—totaling 60 credits. Students who have already completed required general education courses can finish their Bachelors Degree in Nursing in as little as one year!
The RN-BSN program is primarily an online program, which combines online instruction with relevant clinical experience. There is a rolling admission cycle for the program with classes beginning five times per year. RN-BSN students may attend at a pace that suits their schedule. To expedite completion of the degree, Nursing classes are structured in an eight-week format. Students can take as few as three credit hours per eight weeks or, they can opt for a full time course load. RN-BSN courses are taught by experienced faculty who hold a terminal degree in Nursing.
And finally, tuition rates are genuinely affordable. In-state students can earn a BSN—tuition, fees, and books—for an estimated $10,000 (based on 2020 book costs). Financial aid, scholarships and flexible payment programs allow students to tailor the investment in their education and future.
Students must maintain a clear and active nursing license throughout the program.
Associate Degree in Nursing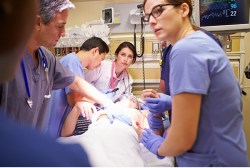 The Associate in Science (AS) Degree in Nursing is awarded upon completion of the twenty-two month Registered Nurse (RN) program. The AS graduate then becomes eligible to apply to the Florida Board of Nursing to take the NCLEX-RN for licensure to practice as a Registered Nurse.
Seventy-two credit hours comprise the Associate Degree curriculum; 30 Core credit hours (Anatomy, Physiology, Psychology, Microbiology, etc.) and 42 Nursing Core Class credit hours (Pharmacology, Mental Health and Clinical Studies, etc.). For Florida residents, the 72 –hour Associate Degree program is available for approximately $12,792.00. For Florida residents who have already completed general education requirements, the 42-hour Nursing Core Classes is available for approximately $9400.00. Financial aid, scholarship and payment program options are available.
Success and Accreditation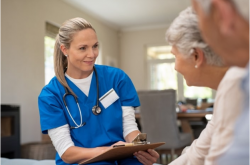 NCLEX pass rates for College of the Florida Keys graduates are well above the National average; 100% in 2017, 90% in 2018 and 88% in 2019. The most recent job placement survey was in 2018 - It showed 100% job placement.

The pre-licensure Associate Degree in the Science of Nursing is approved by the Florida Board of Nursing and accredited by the Accreditation Commission for Education in Nursing (ACEN). The College of the Florida Keys is accredited by the Southern Association of Colleges and Schools Commission on Colleges to award baccalaureate and associate degrees.

Every year since 1975 the polling service Gallup has surveyed the American public, asking for those professions they believe to be the most Honest and Trustworthy. Doctors, lawyers, politicians, bankers, clergy, military, newscasters, realtors, etc. Every year for the past 17 years, the American public has chosen Nurses as the Number One profession for Honesty and Trustworthiness. Every year.
The backbone, heart and soul of every medical office and institution in the world are its Nurses. Nurses serve from before the beginning until after the end and in between they direct traffic and set the standard for excellence and compassion. Could you ask for anything more out of life?
Interested in joining the ranks of the most trusted profession in America? Contact CFK's Director of Recruitment Marissa Owens at recruiter@fkcc.edu or visit CFK.edu to learn more. It could be the most rewarding decision of your life.
If you have any comments or questions, please contact me here.
Good luck!
Additional Sources: