From the Blog
Dec 01, 2023
Nov 13, 2023
Nov 03, 2023
Oct 18, 2023
Oct 02, 2023
Posted: Apr 23, 2023
Welcome to Sunset Key, Key West Florida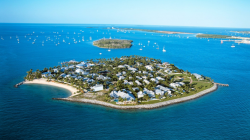 ​Sunset Key is a luxurious 27-acre island community and resort in Key West, FL. Formally known as Tank Island, Sunset Key is located about 500 yards off the west coast of Key West. The island is accessible only by a ferry boat that operates from behind the Opal Resort and Marina Sunset Key consists of 88 residential parcels, tennis courts, a premium restaurant (L'Attitudes) and guest properties operated by the Sunset Key Cottages. No cars, only golf carts. Max Relax.
________________________________________________________________________________________
The three types of homes on the island include Beachfront with glorious north, west and south-facing open water views, Waterfront with east-facing, Key West Harbor water views, and beautifully tranquil Interior homes. As of today, there are two homes for sale, both on the Waterfront side, with sale prices at $4,995,000 and $6,600,000. Zero lots are for sale. In 2021, nine homes and one lot Sold. In 2022, five homes and one lot Sold.
Access to the island is controlled as people cannot visit the island without a pass or being accompanied. Such security is an attribute that high profile individuals from all over the world find attractive and highlights Sunset Key's unique lifestyle. Also, due to U.S. governmental regulations, the island and all the amenities cannot be duplicated, making Sunset Key, Key West a very rare jewel.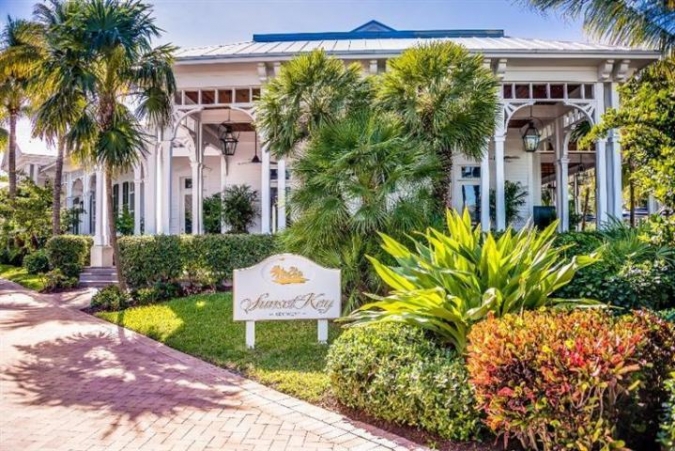 Sunset Key was originally known as Tank Island. In response to the Cuban Missile Crisis in the early 1960's, the US Navy began dredging the harbor area along the west side of Key West. The purpose was two-fold; to build a fuel depot (Tank Island) and to accommodate submarines and larger ships that were stationed in or visiting the naval facilities in and around Key West.
Nearly 10 million cubic feet of fill turned an existing sand bar in the harbor into Tank Island. The fuel depot was to have twelve 40' tall, 80' in diameter fuel tanks (such as what you see at refineries and fuel depots). Eight and ten inch pipes were to carry fuel from Tank Island to the Navy ships berthed on the west side of the island in an area now called Truman Annex. Only two such tanks were actually placed on the island.
When the Cuban Missile Crisis was resolved the project was abandoned and Tank Island was never used.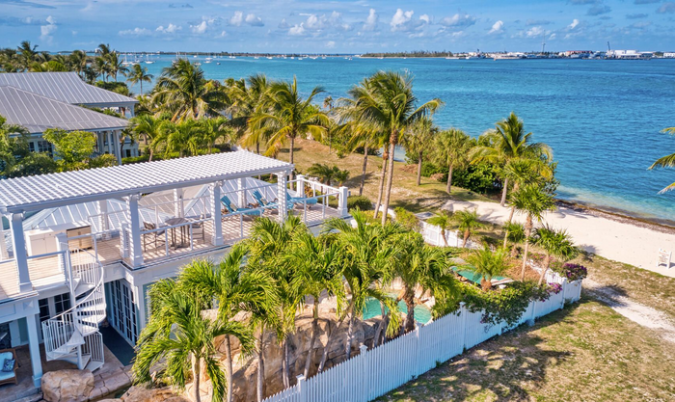 In 1986, the Government Services Administration held an auction and sold Tank Island and other mainland acreage (excess property owned by the US Navy) along the harbor. The two fuel tanks on Tank Island were dismantled in 1988, cut into strips, cleaned and barged to make an artificial reef site in 200 feet of water south of Key West.
In 1994 the island was renamed Sunset Key. The new owners inserted smaller pipes inside the existing, but never used, fuel lines to carry water and sewage. Fiber optic cables were laid for telephone lines and cable television, and armored electrical cables were laid alongside the pipes.
After subdividing the island into lots, construction began in earnest in 1998. All building materials were and are still boated in, usually on a special barge. The first homes built were owner occupied. Sales began in 1999.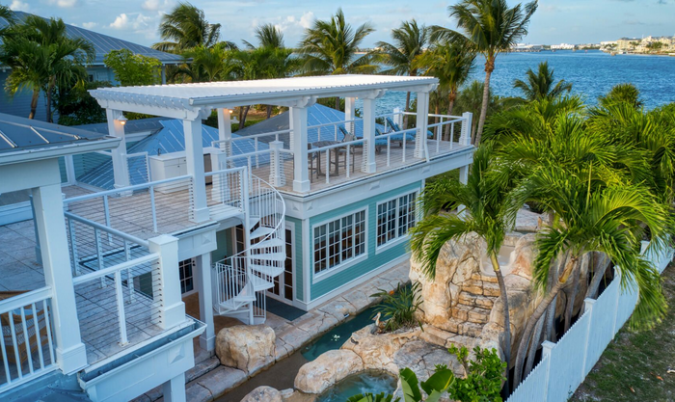 Sunset Key is subdivided into 88 parcels. The parent of Opal Resort and Marina, Key West, Opal Collection, also owns numerous parcels on the east side of the island, 7 acres in all, clustered around the luxurious L'Attitudes restaurant and marina. These beautiful Sunset Key Cottages contain one, two, three or four bedrooms and are available for your exclusive holiday; a day, week, month and anything in between.
Island services include L'Attitudes, The Spa at Sunset Key, a fitness room, tennis courts, its own Fire Station and three beautiful beaches. The 24 hour boat launch conveniently leaves every 15 minutes, either from Sunset Key or from the dock behind the Margaritaville in Key West, and runs seven days a week.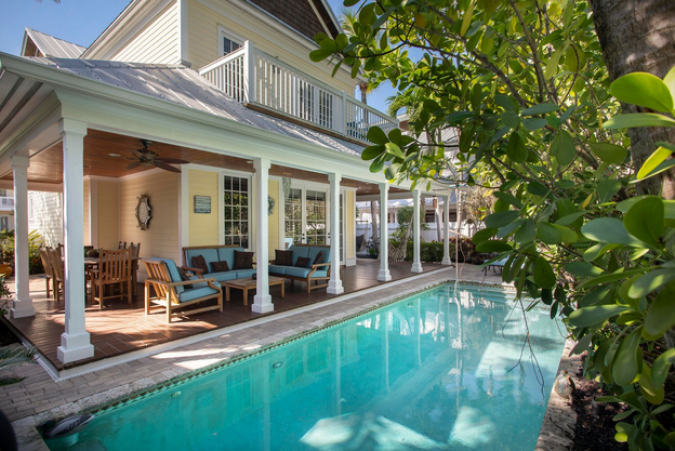 What about insurance on the island? Not only is insurance available; but, it can even be less expensive than on the Mainland of Key West. This is due to the fact that the island is higher in elevation from the initial dredge and fill operations of the Navy, and that all the homes have been built to newer and more stringent building codes.
A homeowner's association is set up to protect the integrity and quality of the lifestyle on Sunset Key, and to cover some basic expenses such as the Ferry service, common area maintenance, beach maintenance, etc.
Sunset Key offers a lifestyle unparalleled in Key West, or anywhere else in Florida. On the island, you can enjoy peaceful island living the way it was meant to be. You have the on-island amenities of a four star resort or take the ferry and enjoy Key West.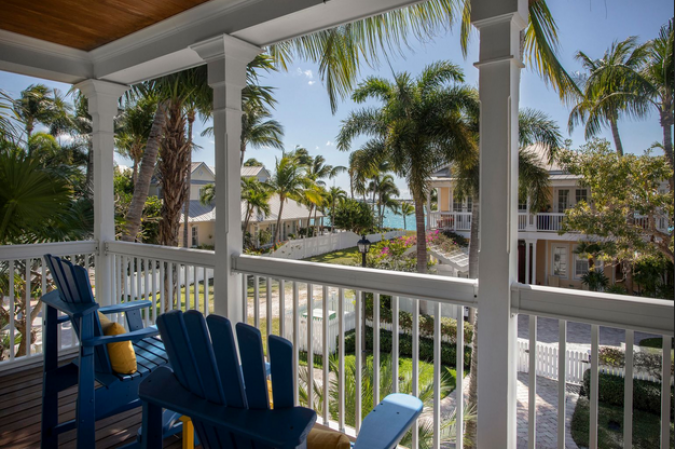 Sunset Key is the most exclusive residence in Key West. Privacy, security and luxury are built in to every aspect of the island. If you're searching for premium, secure and relaxing island living, yet with only a 10 minute boat shuttle to downtown Key West, look no further than Sunset Key.
If you have any comments or questions please contact me here.
Thanks and Good Luck!
Additional Sources: