From the Blog
Sep 20, 2023
Sep 11, 2023
Sep 05, 2023
Aug 15, 2023
Aug 03, 2023
Posted: Feb 28, 2022
Star of the Sea Foundation Nutrition Program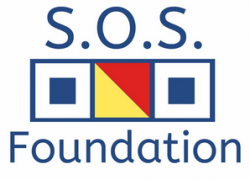 Is there any doubt that basic nutrition played a critical life or death role for thousands of people during the pandemic of 2019 – 2022. Among the primary groups of those who suffered the most; those over 75 years old, those with secondary medical issues and those with weak general health, nutrition, as a baseline component of general health, is the component we can most control for positive lifelong results. The need is the early introduce of nutrition as a core element of a healthy life. The SOS Foundation in Key West is a leading provider of early age nutrition education in the Florida Keys.
_________________________________________________________________________________________
The Star of the Sea Foundation (SOS) is a Monroe County leader in delivering food services to those most in need. What began as a small summer meals program for students during summer vacation has blossomed into SOS preparing, at the Callahan Community Kitchen, and delivering healthy meals to seniors, disadvantaged adults and school aged children throughout Monroe County. But it is in the area of "nutrition education" that the SOS is laying the building blocks for a lifestyle of healthy eating and positive general health.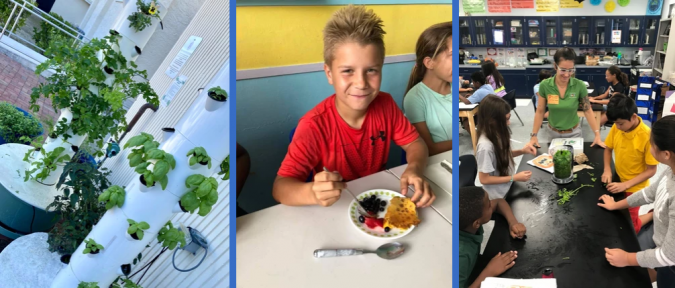 In 2021 SOS initiated a Nutrition Education pilot program with two 5th Grade Classes at the Gerald Adams Elementary School in Key West. In coordination with the Monroe County School District and the Principle and teachers at Gerald Adams, SOS AmeriCorps VISTA volunteers conducted a 16-week course, sixteen 1-hour classes per semester, on nutrition and its lifestyle benefits for two of the four 5th Grade classes at Gerald Adams. To facilitate acceptance, the course was incorporated into existing County and State approved curriculum on science and health. Since the teacher is in the class during the instruction, the teacher and the AmeriCorps VISTA instructor together can fuse the nutrition instruction and interactive cooking demonstrations with the respective science or health orientation of the curriculum. Ultimately, the course creates a comprehensive approach to reducing food insecurity and chronic, food-related illness.

In 2022, all four of the 5th Grade classes at Gerald Adams will receive Nutrition Education instruction (sixteen, 1-hour classes per semester). A typical 1-hour class will cover:
• Nutrition Labels
• Fruits and Vegetables
• Protein and Physical Activity
• Whole Grains
• Hydration
• Fats
• Nutrition and Eating Goal Setting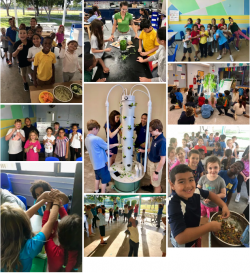 The 16-week course curriculum and the training for the AmeriCorps VISTA volunteer instructors were provided by Common Threads. Common Threads is a national nonprofit that annually provides 30,000 children, families and educators with cooking and nutrition education to encourage healthy eating habits. The curriculum is titled "Small Bites" and provides USDA approved recipes that teach and reinforce nutrition concepts and cooking skills (while supporting core content learning in math, English Language and science). Common Threads' goal is to equip under-resourced communities with information so they can make affordable, nutritious and appealing food choices that simultaneously reflect the applicable culture and tradition of the students and their families.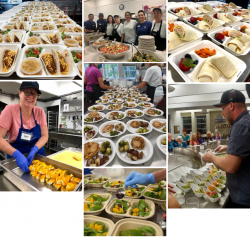 In Fall 2022, the SOS Nutrition Education program will be extended into the 5th Grades of two more Monroe County schools; Key Largo School in Key Largo and in Islamorada, Plantation School.
The SOS point of contact for this program and all SOS initiatives is Emily Nixon, Executive Director at Emily@sosfoundation.org.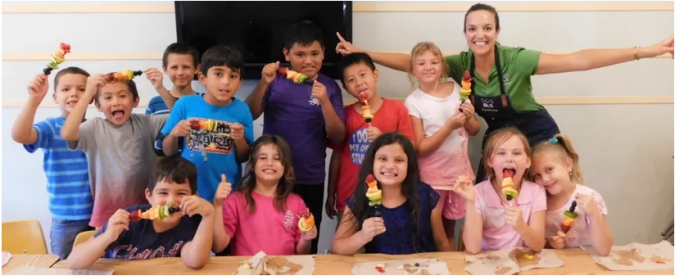 Obesity is defined as having a body mass index of 30% or higher. In 2020 in Florida, 28% of the adult population was considered obese, up from 18% in 2000. For children aged 10 – 17 in Florida, 16% were considered obese and 17% were considered overweight. In Monroe County in 2014, 11% of children aged 10 – 17 were considered obese and 12% overweight. There is no denying that eating habits are established at an early age and usually follow a pattern inherited from within the family or culture.
Positive eating habits generally incorporate positive physical activity habits. These two lifestyle choices can make or break quality of life and both the desire and ability to enjoy life to its fullest. Likewise, the positive mental health associated with a contributing quality of life pushes away the false salve of alcohol and drug abuse often associated with a less than satisfactory feeling of usefulness.
Thank you to the SOS Foundation and the Monroe County School District for providing this life enhancing Nutrition Education program.
If you have any comments or questions, please contact me here.
Good luck.
Additional Sources: