From the Blog
Dec 01, 2023
Nov 13, 2023
Nov 03, 2023
Oct 18, 2023
Oct 02, 2023
Posted: Sep 20, 2023
My Safe Florida Home protects against windstorms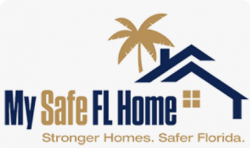 The My Safe Florida Home (MSFH) program provides FREE home inspections for the purpose of hardening your home against hurricanes and windstorms. The program then provides up to a $10,000 Grant for home hardening improvements to windows, doors and roofs. These improvements to your home can then be used to help reduce premiums for your windstorm insurance. This is a state-wide program that has provisions for both Matching and Low Income Grants.
_______________________________________________________________________________________
The My Safe Florida Home (MSFH) was originally created in 2006 following the 2004 and 2005 hurricane seasons when 2.8 million Florida homeowners suffered more than $33 billion in insured property damage. In May 2022, during the 2022D Special Session, the Legislature reestablished the MSFH Program to be administered within the Department of Financial Services (DFS). The intent of the Program is threefold:
Provide pre-qualified, certified and licensed inspectors to inspect site-built, single-family, residential properties to identify those areas; roofs, windows and doors, whose hardening will increase survivability in severe windstorms.
Provide home hardening Matching and Low Income Grants
Provide a list of pre-qualified contractors who will perform the home hardening as identified by the inspector.
Senate Bill 748 - My Safe Florida Home Program - became effective July 1, 2023. The Bill revised and expanded the program to be state-wide and states that licensed and certified inspectors will provide hurricane mitigation inspections of on site-built, single-family, residential properties that have been granted a homestead exemption. This inspection is FREE of charge and contains NO obligation on the part of the property owner. (House Bill 881 is an identical bill, analysis here).
The MSFH Program provides the FREE inspector, the inspector's initial report, a list of contractors to perform the upgrades desired by the home owner, an after work final inspection to ensure the job was done correctly and a final report that can be used to modify windstorm insurance premiums.
The entire process is very simple, so simple that ...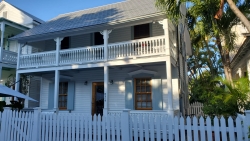 ... so simple that even a retired Navy jet pilot can do it.
Go to

mysafeflhome.com

and Select Apply Now in the top right corner
Register and Sign In
Fill out the Application Form. If at any time you have a question call MSFH at 866.513.6734
I submitted my application on August 23, 2023. On September 7, I received an email approving my application and assigning me an inspector.
On September 7 the

inspector's office

called me and we set an appointment for the following day.
On September 8, the inspector arrived as scheduled, actually a little early, and performed the 40 minute inspection on the 2-story house shown here. Excellent.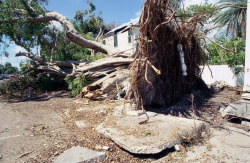 The Initial Inspection Report is expected within 2 weeks of the inspection. The report will detail the strength of my home against hurricanes and provide recommended improvements to increase its strength. The improvements focus primarily on the entire roof structure, windows and doors. Townhomes are eligible for everything under the MSFH program except NOT grants for work on the roof.
Once the Initial Inspection Report is processed by MSFH and you receive the report, you can then make Grant application. Once the Grant application has been approved, you will receive a list of approved contractors. It is OK to have authorized work performed by multiple contractors but the contractors MUST be authorized by MSFH. Note: The only work that is covered by MSFH is the work listed in the Authorized Improvements Guide of the Initial Inspection Report. Work performed that is NOT recommended on the Initial Inspection Report WILL NOT be reimbursed.
Because my 1925 house is in the historic district of Old Town Key West, I am restricted to using original style roofing material which in my case is a Victorian style metal shingle. My roof was re-shingled in 2000 and after the inspector walked around inside my attic he said all looked excellent; therefore, my focus of improvements will be on a few windows and doors that are not hurricane rated.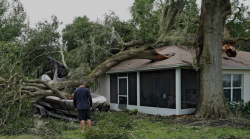 The MSFH program restarted with initial funding in November 2022 of approximately $115M in Grant money. While separate money to perform inspections remains, Grant money for home hardening is rapidly being used up. Senate Bill 748 was signed by Governor DeSantis in March 2023 and added another $100 million in Grant funding for FY 2023-2024.
Matching Grants are available on a 1:2 basis up to $10,000; that is, assume the project costs $15,000. The homeowner spends $5000 and the MSFH will provide $10,000. If the project costs $20,000, the Grant amount is still maxed out at $10,000. If the project costs $9000, then the homeowner pays $3000 and the Matching Grant amount is $6000; i.e. a ratio of 1:2. Grant money is reimbursed after the final MSFH inspection occurs and MSFH is satisfied with the results. If the inspection is unsatisfactory, MSFH will prompt the contractor to make the project right.
Note:
Construction performed BEFORE the project is approved by the MSFH is not eligible for Grant money.
Construction must be performed by a MSFH approved contractor in order to be eligible for Grant money.
Inspections must be performed by a MSFH approved inspector in order to be eligible for Grant money.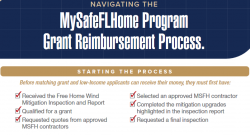 Since the project is occuring within MSFH guidelines, there is NO state sales tax on retail purchases of impact-resistant doors, impact-resistant garage doors and impact-resistant windows. This two-year, $462 million tax cut is set to expire by summer 2024.
We all know the cost of material and labor are higher in Key West than anyplace else in Florida. I do know that none of the MSFH approved inspectors or contractors reside in the Florida Keys. I am not yet certain if the MSFH program impacts the cost of material such that there is a pre-set price for material. As far as I can tell, building material is purchased just like any other project. Keep all sales documentation.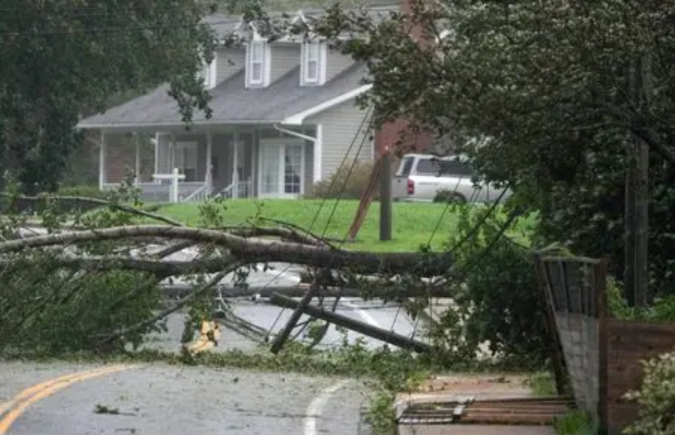 I live in the historic district of Old Town Key West and must comply with certain guidelines associated with historic renovation and architectural preservation. I checked these issues with the City of Key West government office that governs historic renovation - Historic Architecture Review Commission (HARC). HARC reviews all permit applications for projects in the historic district to ensure the project maintains the integrity of Old Town architecture. (Other offices in the Bulding Department review and approve the permit for compliance with building code).
HARC is aware of and fully onboard with this MSFH initiative and as long as HARC guidelines are met, which would be addressed in the permitting process just like any other job in Old Town, there should be no difficulties. The City issues the permit, performs their final inspection and closes the permit as normal. After the City is satisfied, then the MSFH inspector reviews the project so the reimbursement process can begin.
The MSFH Program is simple, effective and creates a safer home that can lead to reduce windstorm premiums. Upfront investment saves money in premiums and claims.
If you have any comments or questions, please contact me here.
Good luck!