From the Blog
Sep 20, 2023
Sep 11, 2023
Sep 05, 2023
Aug 15, 2023
Aug 03, 2023
Key West Real Estate Premium Marketing Plan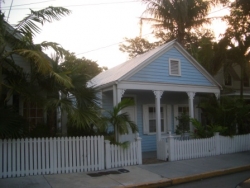 Absolutely positively completely and without exception, before you hire any Realtor to Sell your house, likely your most valuable possession, a treasure, insist on seeing a written marketing plan. It doesn't matter how much of a big shot the Realtor thinks he or she is, if there is no plan, no guide, then there is nothing to measure. If there is nothing to measure then how do you, the person paying thousands of dollars in commission, how do you know if the plan to sell your property is working? Insist on a written Marketing Plan that covers Internet, Social Media, Print and Personal actions to sell your property. This is my:
John Parce Premium Marketing Plan
Internet – 90% of Buyers search the internet for property before contacting a Realtor. Sixty percent of Key West Buyers come from outside the island; therefore, a vibrant, multi-tiered internet presence is critical to selling your property.
www.engelvoelkers.com

We have our own Multiple Listing Service (MLS), an intra-office email system and close circuit TV to show your listing in every office worldwide! Our web network is specifically designed to send your listing immediately to each of our 550 worldwide offices PLUS when you list with me, your property will be sent to 540+ real estate specific web sites!

www.zillow.com

Engel & Voelkers has an exclusive enhanced branding and lead managing contract with Zillow.

www.trulia.com

Engel & Voelkers has an exclusive marketing association with Trulia.
www.realtor.com Realtor.com is the #1 real estate search web site in the world. I use the Enhanced Realtor.com feature to highlight your property. The Enhanced feature allows me to provide:
Two, alternating Headlines
A full and detailed description of your property
25 photos – each with a detailed description
Virtual tour
Property specific web site. 100% of my properties have their own web site. I am one of the few realtors who will promote your property with a web site dedicated solely to your property. This web site contains multiple photos, a virtual tour, can be shared to any person from any person and is shown on all advertising and promotional material. For instance:

www.30hiltonhaven.com

.
Virtual tour. 100% of my properties have their own virtual tour. Buyers no longer walk through your property; they conduct "electronic showings" through a virtual tour. The virtual tour is added to:
The Multiple Listing Service (MLS)
All internet and paper marketing
Property specific web site
Realtor.com, Zillow.com, Trulia.com and 100's of other real estate specific web sites.
The virtual tour can be emailed to potential buyers by every person who sees it, not just by me.
Every week you will receive an email detailing how many people watched the virtual tour and the source; i.e., Realtor.com, Engel and Voelkers, property specific web site, etc.
Virtual Tour. 100% of my listings have their own virtual tour. I will produce a 4 – 6 minute virtual tour showing your property and neighborhood. The creation and wide-scale distribution of virtual tours is essential. Your virtual tour will be seen on:
All Engel & Volkers websites
Realtor.com, Zillow.com, Trulia.com
Property specific website
My Social Media network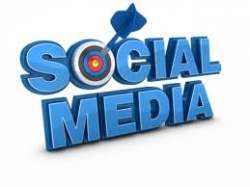 Social Media – Social Media is revolutionizing the distribution of information. Each element of social medial contains customized information. These elements are then woven together to create an interlocking network that promotes and carries your home to readers even when they are NOT searching for your property. My network consists of:
Print – Despite the digitization of mass communications, Print remains the surest means of establishing presence. Print is tangible, can be easily consumed and readily passed from customer to customer. Note, barely 3% of sales come from print advertising.
Engel & Volkers has the highest quality print material in the industry. The owners in your neighborhood will receive premium marketingmaterials that will make your property shine.
Key West Citizen. I will advertize your property as:
Just Listed
Open House
Engel & Volkers selects high value properties for its GG Magazine, which is then distributed worldwide to E&V's 550 offices, Realtors and high value clients.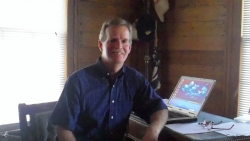 Personal – The value of a personal touch can not be overemphasized. My signature, or my face-to-face contact, let's all customers know that I am personally committed to your property.
Door knocking with a Flyer of your property to property owners and businesses in your neighborhood.
Follow-up with phone calls
Direct email to each of the 350 Realtors in the Key West MLS.
Phone calls to the Top 10% of Realtors in Key West and to any Realtor who has listed or sold a property similar to yours in the last 12 months.
Intra-office email to each of the 550 Engel & Volkers offices wourldwide and to the 18 offices in Florida.
Open House a minimum of once per month.
Constant communication with you. Once a week you will receive an email from me with a full accounting of:
All activity completed that week and scheduled for the following week.
Calls and showings with comments
Virtual tour activity and feedback
Contacts I have made and plan to make
My Premium Marketing Plan and its components of Internet, Social Media, Print and Personal Marketing, are specifically designed to proactively reach out to the US domestic and international buyers. The more people who see your property, the more interest, the more offers and the more money for your property.
This is what you deserve! Why would you pay for less?
If you have any comments, please contact me here.
Thanks and Good Luck! (Updated from March 2012)
Additional information: