From the Blog
Jan 20, 2023
Jan 15, 2023
Jan 06, 2023
Jan 02, 2023
Jan 02, 2023
How does Key West preserve its historic architecture?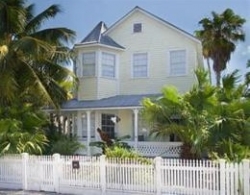 The historic charm and value of Key West architecture is unlike any in the Florida Keys. The unique beauty of Key West's historic architecture attracts visitors and home buyers from around the world. Many of these timeless homes date from the late 1800′s. A large number were built in Caribbean Islands and brought to Key West. Homes were built of Dade County Pine and constructed in a manner respective of the climate; large airy rooms, high ceilings, multiple windows and crawl spaces below the home to provide ventilation. Homes were built often by carpenter/sailors. As such they will flex to accommodate the high winds that occasionally frequent Key West. Yet – preservation did not come naturally.
Following the destruction and demise of architectural gems in the mid 1950′s, the Florida legislature, in 1963, granted Key West the authority to create an architectural review board. By 1986 this board had evolved to and was renamed the Historic Architecture Review Commission (HARC).
This all-volunteer commission consists of seven members.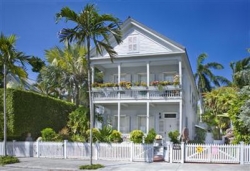 Each City Commissioner nominates one member (totaling six people) and the Mayor appoints an architect. Of the six appointed by the Commissioners, three are professionals in the field of historic preservation and three are interested lay persons. Each member serves a 2-year term. HARC meets the 4th Tuesday of each month and all meetings are open to the public.
Of note, in 2010 there were 1381 applications sent to HARC. In 2012 there were 2058 applications – a welcome sign of confidence, investment and jobs - and reflective of a prospering real estate sales market. In 2014, there were 1590 applications.
In large part due to the Historic Preservation Planner, the HARC application process is smoother and easier for applicants and their architects and builders to follow. This has resulted in a much higher approval rate pre-HARC Commission, by the HARC applications staff. In 2014, the rate was 93%.
The Commission follows Historic Architecture Guidelines. These guidelines are based on US Secretary of the Interior Guidelines for Rehabilitation.
Generally, the Guidelines cover all things exterior; roofs, windows, shutters, porches, excavations, pools, landscaping and parking. Three important land use items are also included:
• Siting and massing – design and massing of the structure should be appropriate for the neighborhood
• Scale and proportion – the project should blend in with its surrounding buildings and structures
• Material and roof forms – texture, detailing and colors
HARC approval and receipt of a Certificate for Appropriateness precedes applications for building and right of way permits, demolition, variances and development review approvals.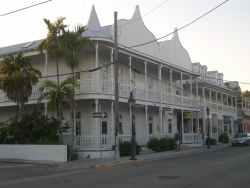 Through the 1960′s and 1970′s various surveys were conducted throughout Key West, but predominantly in Old Town. The primary survey, conducted in 1976, identified over 3000 properties. (Some of the properties are seen here). These sites embody one or more of four attributes:
• An age of more than 50 years old (all Key West sites appeared on 1912 Sanborn Insurance maps, if not earlier.)
• Associated with a Florida or Key West historical event
• Associated with the life of a Florida or Key West historical person
• Embody a distinctive architectural type, period or method
The buildings and homes of Key West are further divided into contributing and non-contributing in their historic value. Contributing buildings embody one or more of the above attributes. Non-conforming structures do not embody the above attributes usually because they are too recently built, are highly altered or are in very poor physical condition but still reflect the unique character of Key West architecture.
A property shall be used for its historic purpose or (if) placed in a new use, require minimal changes to its characteristics, site and environment.
Historic character shall be retained and preserved.
Each property shall be recognized as a record of its time, place and use.
Previous changes to a property that have acquired their own historic significance shall be retained and preserved.
Distinctive construction techniques or craftsmanship shall be preserved.
Deteriorated historic structures shall be repaired rather than replaced.
Chemical or physical treatments that cause damage to historic materials shall not be used.
Significant archeological resources shall be protected and preserved.
New construction shall not destroy historic materials and shall protect the historic integrity of the property and surrounding environment.
New construction shall be undertaken so that if removed in the future the essential form and integrity of the property and environment shall not be impaired.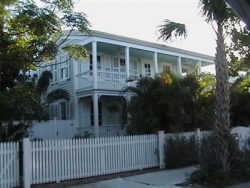 Simple jobs have simple solutions and the painter, roofer, fencer can obtain the permit. Complex jobs should employ an architect or licensed contractor with the application first being sent to the City Preservation Planner.
The Planner can identify gaps in the information needed prior to sending to HARC, help with conflict resolution post-HARC or perhaps even approve the project pre-HARC.
For assistance through HARC you can also call Enid Torregrosa, the Historic Preservation Planner. Enid is very knowledgable and most cordial. Find her at 305.809.3973.
A HARC final inspection must be passed before a Certificate of Occupancy can be issued.
HARC needn't be a difficult process. There are provisions in the guidelines that compel members to recuse themselves and to not let personal opinions steer the proceedings.
Ultimately you will have a gorgeous home and a welcome addition to the historic nature of Key West architecture. Congratulations!
If you have any comments, please contact me here.